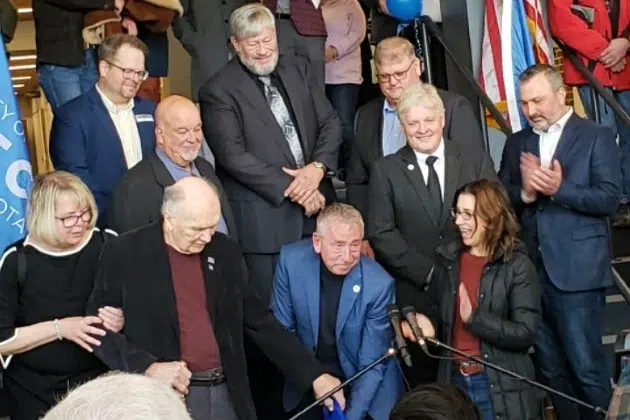 New St. Cloud Town Hall Opens
(KNSI) – After supply chain and other issues forced the city of St. Cloud's Large aperture of the new town hall delayed twiceSt. Cloud Mayor Dave Kleis, flanked by former Mayor Chuck Winkleman, St. Cloud City Council and new St. Cloud Area School District 742 Superintendent Dr. Laurie Putnam, the ribbon was presented officially cut on Saturday.
St. Cloud planned to hold a community open house and its first meeting at the new site on January 24. This has been moved to February 28. Mayor Dave Kleis says part of the delay was making sure the building was ready for staff and the public. Other delays were due to the city not being able to get parts and parts to allow all of the building's technology to work together, so it had to be delayed again. Even though most of the town hall had been moved, Mayor Kleis explained: "Everything is in place. We just have to make sure everything works with the technology, because of course we are moving a lot of our staff , and we're installing an elevator and doing other things. We want to make sure it's extremely open and accessible.
At Saturday's groundbreaking, Mayor Kleis called the new city hall the people's house because the building is for the locals. The historic part of the building has been preserved, and there are winks everywhere, and it's great that people come to see and use it. He also thanked the school board, architects and designers. He also expressed his deep gratitude to the neighbors and neighborhood for enduring the construction noise and extra traffic.
The first council meeting in the new hall of the town hall will take place on March 14.
St. Cloud moved City Hall to the vacant Tech High School building after voters approved the construction of a new Tech High School that opened in the fall of 2019. A redevelopment company at bought the site of the old town hall which plans to level the old building and build a new commercial building.
___
___
___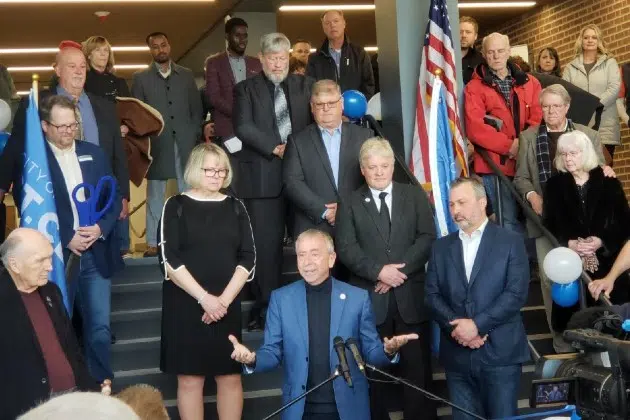 Jennifer Lewerenz/KNSI News___
___
___
Copyright 2022 Leighton Enterprises, Inc. All rights reserved. This material may not be broadcast, published, redistributed or rewritten in any way without consent.