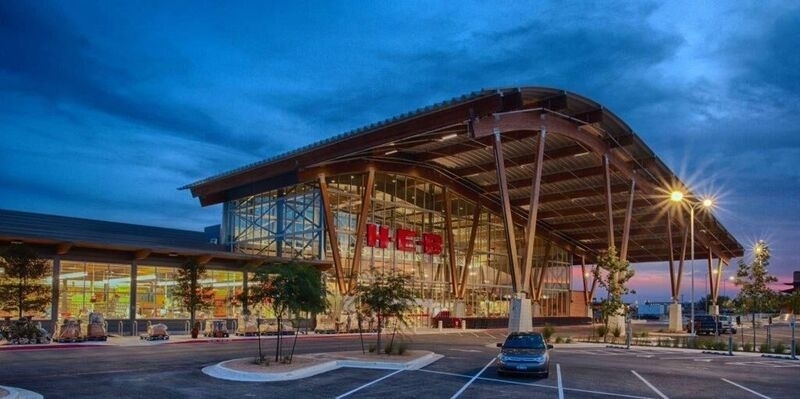 $20M new construction for HEB to be completed by 2023 and 4 other commercial projects at McKinney; California-Based Fatburger Heads to Keller and Other Big DFW News
HEB's new McKinney location will feature a gas station, car wash, drive-thru pharmacy and more. (Courtesy of HEB)
Read the most popular business and community news from the past week in the Dallas-Fort Worth area.
$20M new construction for HEB to be completed by 2023 and 4 other commercial projects at McKinney
Want to learn more about McKinney's upcoming businesses and renovations? Find details on the last five commercial projects filed with McKinney here.
Ford's Garage American restaurant opens in Plano
Designed like a 1920s gas station with vintage Ford vehicles, gas pumps and paraphernalia, Ford's Garage offers gourmet burgers and American comfort food such as meatloaf, chili and macaroni and cheese , according to the restaurant's website.
McKinney ISD to clear Timber Creek property for future school
McKinney ISD will clean up land it owns in northwest McKinney after board approval at a February 22 meeting.
California-based Fatburger heads to Keller
The new location will be the metroplex's fourth franchise, following restaurants in Arlington, Allen and North Richland Hills. Fatburger opened in California in 1947 as a three-stool hamburger stand.
Bresnan Bread and Pastry opens bakery in downtown McKinney
Bresnan Bread and Pastry opened February 26 at 301B E. Louisiana St., McKinney.
Summer El-Shahawy, William C. Wadsack, Brooklynn Cooper, and Ben Karkela contributed to this report.